Advisory Council
We are developing an Advisory Council to guide us in a whole host of areas including: psychiatry, technology, health and wellness, social media, sustainable business models and enterprise philanthropy. Currently we have the following Council members: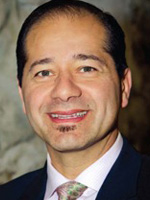 Gustavo Alva, MD, is Medical Director of ATP Clinical Research in Costa Mesa, California, and a forensic psychiatric consultant for the Orange County Superior Court. Prior to founding ATP Clinical Research he served as Associate Professor and Deputy Director in the Department of Psychiatry and Human Behavior at the University of California, Irvine Medical Center.  Dr. Alva serves as a visiting professor in the Psychiatry International Program of the Universidad Autónoma de Guadalajara (UAG) School of Medicine in Guadalajara, Mexico.
Dr. Alva earned his medical degree from the UAG School of Medicine, followed by a residency and chief residency in psychiatry and human behavior at the University of California, Irvine Medical Center.
Dr. Alva's primary research interests include genetics, neuroimaging, aspects of ethnicity and their correlation within clinical situations, and treatments for various psychiatric disorders. As a principal investigator, he has studied several neuropsychiatric conditions and their treatments, including Alzheimer's disease, depression, anxiety disorders, bipolar disorder, and psychotic conditions. He has also authored numerous articles on these subjects and is a regularly invited speaker at both national and international conferences. Additionally, he is a past-president of the Orange County Psychiatric Society, as well as a founding member of the International Congress of Geriatric Psychopharmacology.
Dr. Alva is a Diplomate of the American Board of Geriatrics, the American Board of Psychiatry and Neurology, and the American College of Geriatrics Specialists. He is also a Distinguished Fellow of the American Psychiatric Association and the recipient of numerous professional honors. Most recently, he received the First Annual Senior Care Humanitarian Award as Outstanding Physician in Dementia Care and the Physician's Recognition Award by the American Medical Association, which recognizes a commitment to patient care through continuing medical education.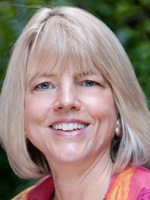 Ellen Sloan, Social Capital Advisor
Ellen consults with non-profits and philanthropists to package, develop, and implement projects that promote social innovation. She is particularly interested in models and systems that can be replicated and/or scaled up to achieve maximum impact. She provides assessments, plans, and implementation consultation for a wide range of projects.
Ellen has served as a Senior Philanthropic Advisor in the Philanthropic Management group within Bank of America as well as West Regional Director of Wealth Management Consulting with Bank of America/US Trust. She specialized in impact investing and developing sustainable revenue models for nonprofits. Ellen graduated from Occidental College with an AB degree in biochemistry. She earned an MBA degree from University of Southern California. She is also a CPA.
Among Ellen's many philanthropic endeavors, she is on the board of the Women's Foundation of California, a partner with Los Angeles Social Venture Partners and on the Advisory Council of REDF.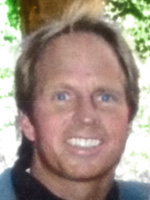 In the Fall of 2011 I lost my wife, best friend and partner to bipolar disorder. I established The Mush Foundation in early 2012 to increase the awareness of bipolar disorder, reduce the stigma of bipolar disorder and give bipolar disorder sufferers hope that they can live a productive life.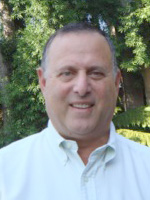 As a board member and legal counsel to the Foundation, David Altshuler has broad experience in a variety of practice areas.  David advises a diverse group of clients.  David has expertise in many practice areas that are important to for profit organizations and non-profits alike, including, but not limited to, corporate finance, mergers and acquisitions, business transactions, licensing of intellectual property, the Internet and information technology, taxation, e-commerce, media and communications technologies.
Dr. Lane received his M.D. degree in 1976 from the Autonomous University of Guadalajara, and completed his residency in psychiatry at the University of California, Irvine in 1981. He has been in private practice since 1981 and was an assistant Clinical Professor Psychiatry at the University of California, Irvine Medical Center from 1981 to 1992. His practice of psychiatry focuses on neuropsychiatry and psychopharmacology in the treatment of major psychiatric illness.